INSTRUCTIONS \ SY-1 \ Finishing up
---
Before mounting the boards in the box it's a good idea to trim the board.
The noise trimmer should be set so that the signal at point 3 is 2.5Vpp. This is according to the original service manual. Though to be honest this will produce quite a low signal in mode F, so crank it up a bit. But no too much! Cause then the output will be even noisier that it already is.
When trimming the VCO's it's important to ground the two following points.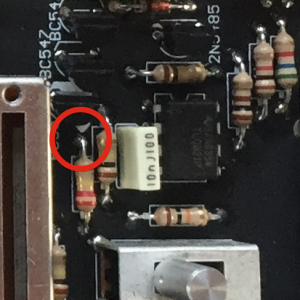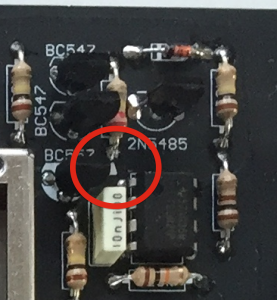 (This because the design of the S/H makes the mod bus droop constantly. So if you try to trim it without the S/H being disabled you'll have the VCO frequency slowly going down, and down, and down…).
Make sure the mode switch is set to A before doing the next two.
The 1V/Oct on each board should be trimmed to 1V/oct. Input a 0-4V signal in the tune input. Check point 1 with a frequency counter. Adjust so that you have a frequency doubling from 0-1V, from 2-3V, and 3-4V.
The trimmer on both board two and three is for the VCO tune. Hook a frequency counter to point 1 and adjust the tune slider for 440Hz. Then measure point 2 and adjust the trimmer for exactly 450Hz. Repeat on next board.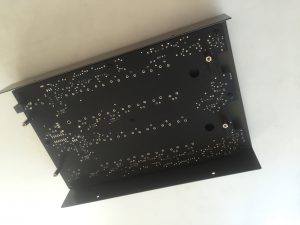 Mount the slider board to the front panel. Do not over tighten any screws!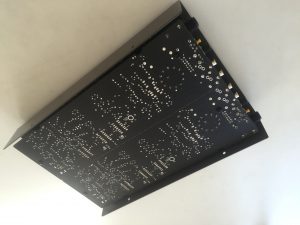 Mount board 2 & 3 to the front panel board.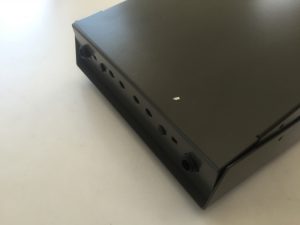 Slide the bottom half of the case onto the jacks and switches.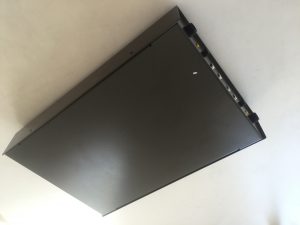 It should gently fall in place, and if it doesn't just apply some force.
The bottom case can benefit from having the four holes screwed and unscrewed a couple of times. They might be a bit heavy due to the powder coating.
When assembling the two cases together, it's best to have the bottom case on a really flat area. And first just thread all four screws. Do not tighten them! And once it's sure that the case is not wobbling or nothing, take a turn and tighten the screws one by one. Do not over tighten them! Just make sure it's nice and firm.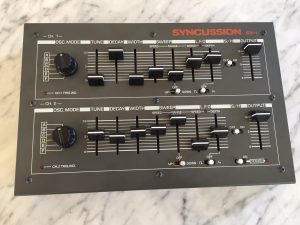 Add a knob of your choice for the mode switches and you're good to go.
That's it! You're done with your Syncussion!
---
人間のコンパレータ ©2014 www.thehumancomparator.net