INSTRUCTIONS \ TKB \ Assembling the front panel
---
Assembling the front panel.
Parts list –
Hardware
7 x Blue banan jacks
24 x Red banan jacks
1x Shoulder washer
1 x  SPDT toggle
1x Touch strip
4x Potentiometer boards with mounted pots
The potentiometer boards should already be attached to the panel. Start with the banan jacks and SPDT switch, the switch needs a shoulder washer to fit the hole (This is intentional and a homage to the old SMMS panels).
Once all the hardware is installed it's time to mount the touch strip.
First up the ribbon cable that attaches to the touch strip.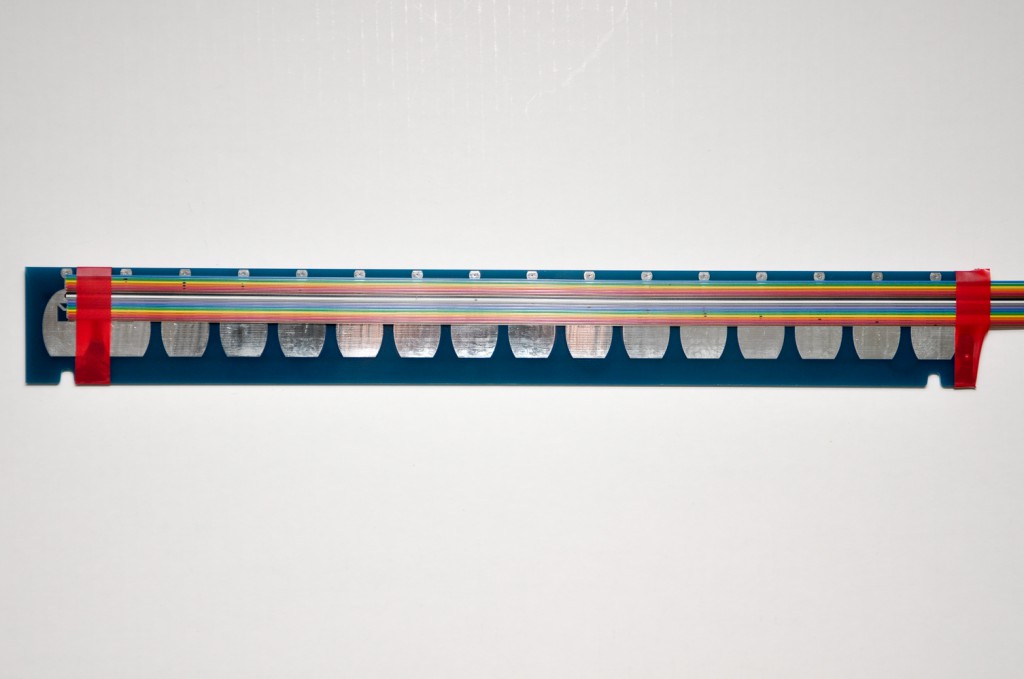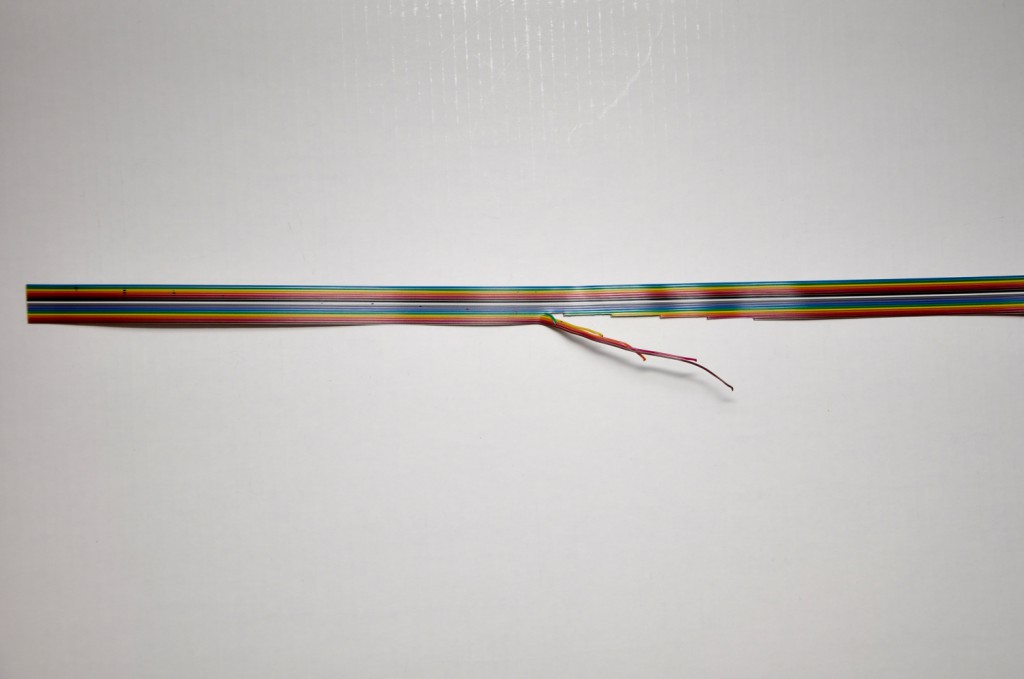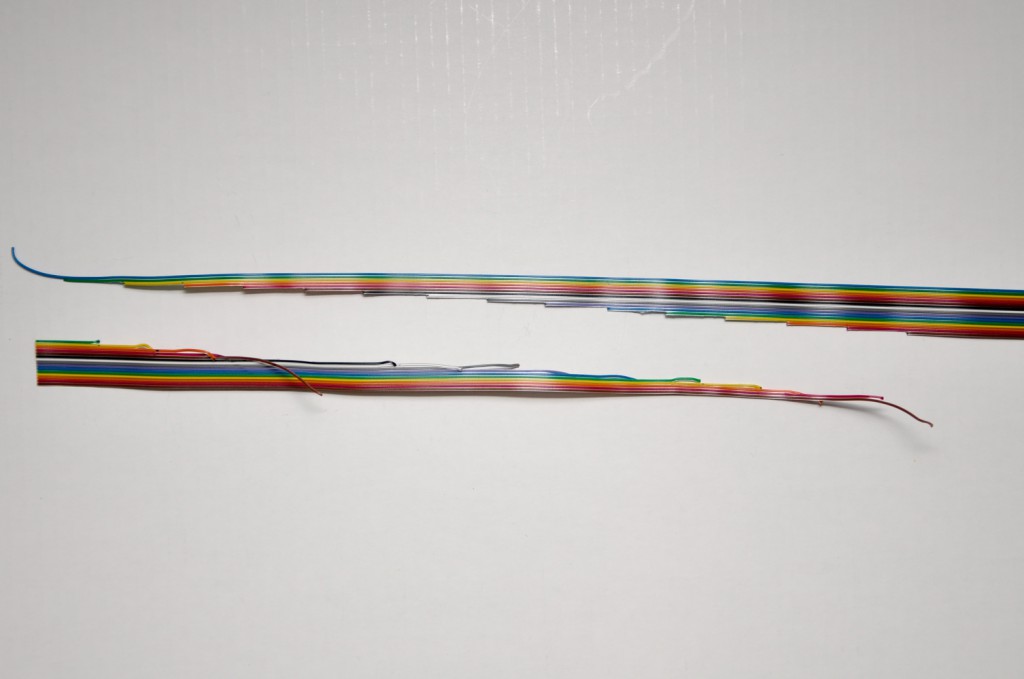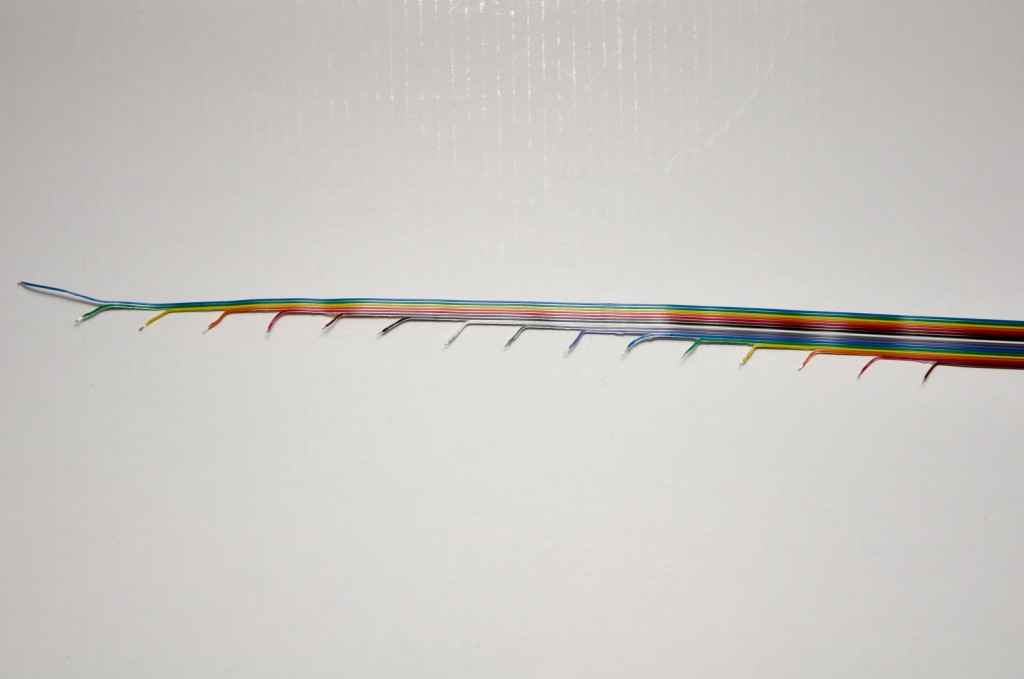 You shouldn't peel the cable more than one-two millimeters.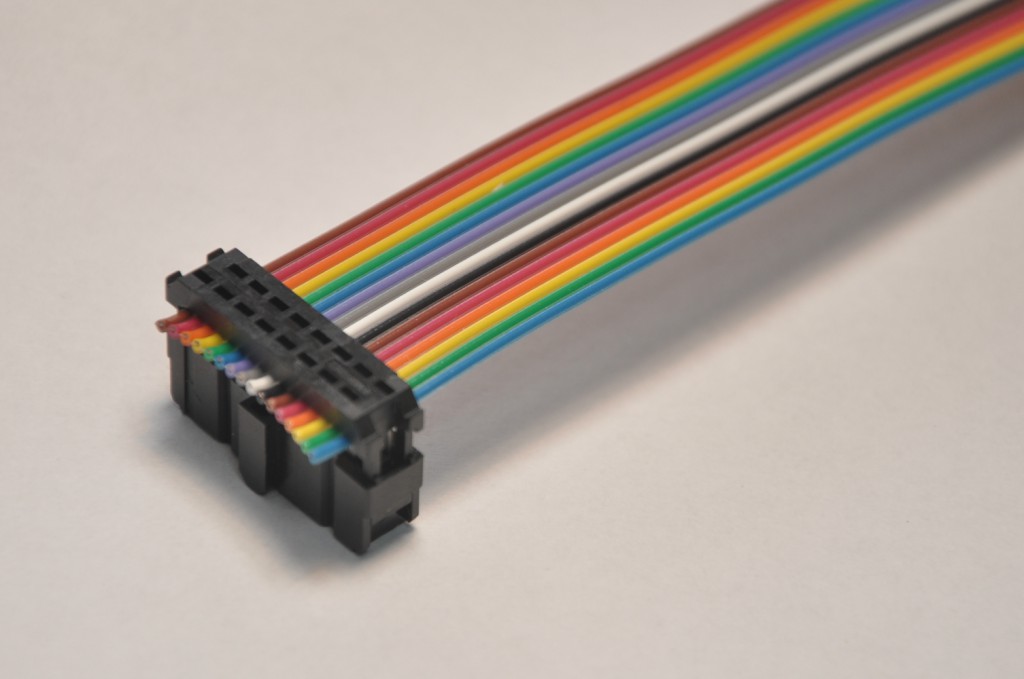 It's easiest to attach the IDC connector to the cable using a crimp tool. But if you haven't got one you can use pliers, patience and force. The wire should stick out as short as possible!
Mount all the jacks and the switch to the panel. The switch uses a shoulder washer to fit in the hole. This is intentional and a nod to how the old SMMS panels were made – So it's pure and aesthetic choice.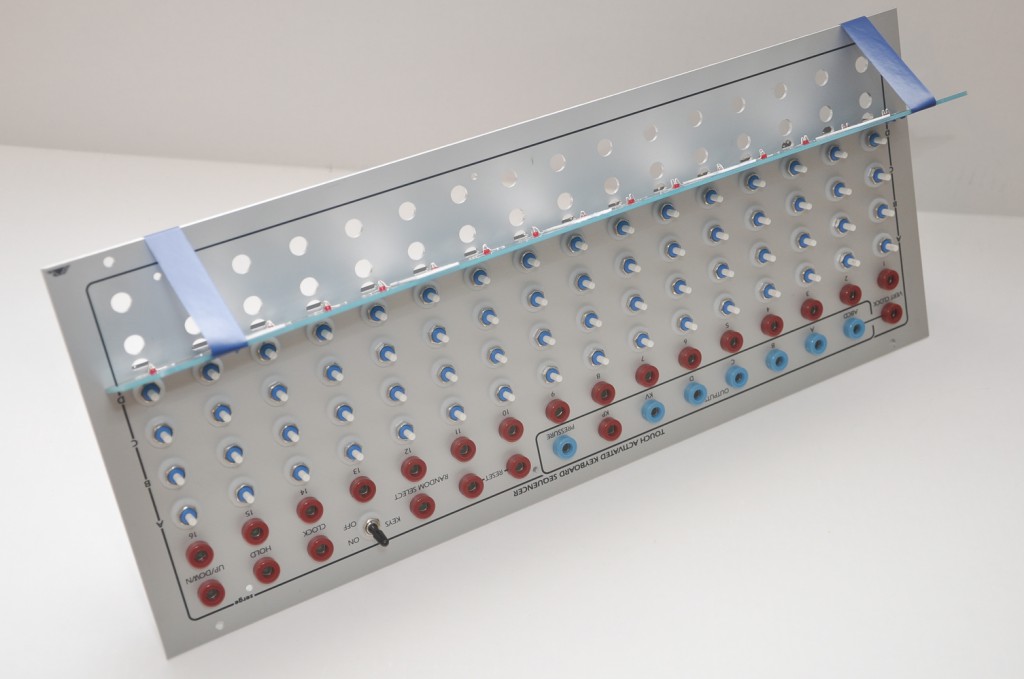 Attach the touch strip to the panel with tape, so it's at an angle.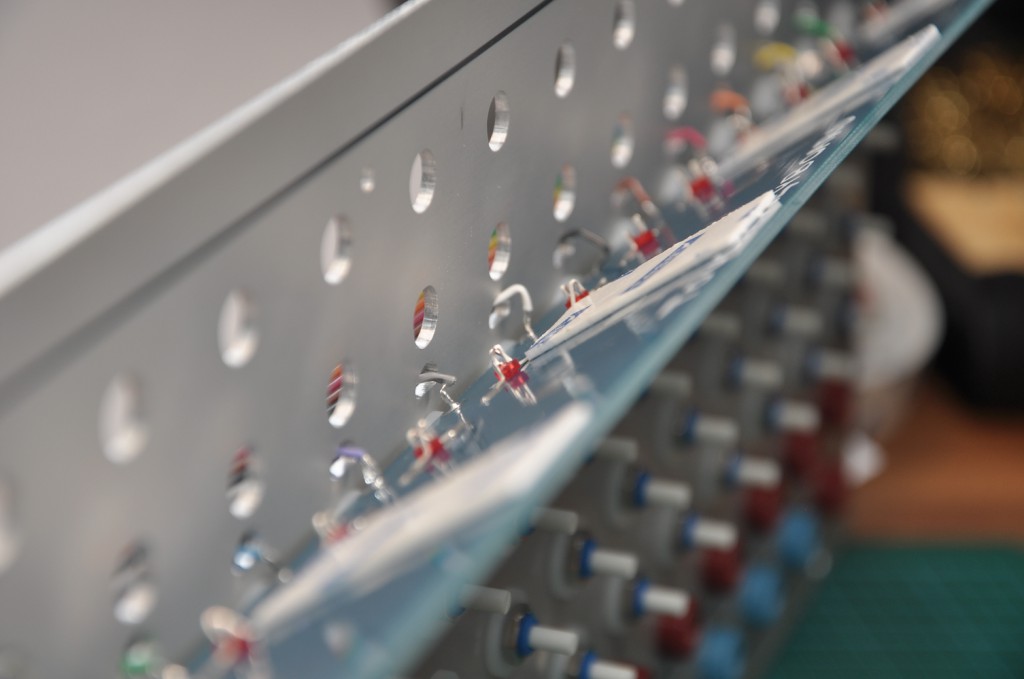 Solder the ribbon cable to the pads. The longest wire is pad 1.
Once done with all the pads, install the wire going for the LED – it connects to the pulse out jack of the corresponding pad.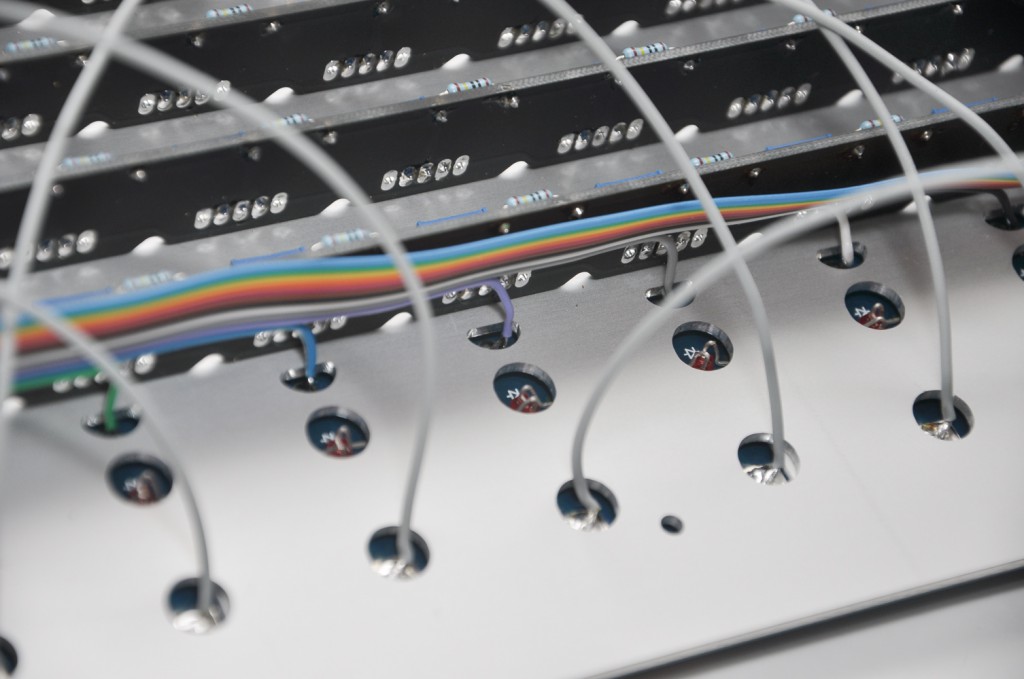 Above detail of LED wires and ribbon cable attached to pad.
With each LED pad wired to a jack, solder the ribbon cable to the pulse out jacks.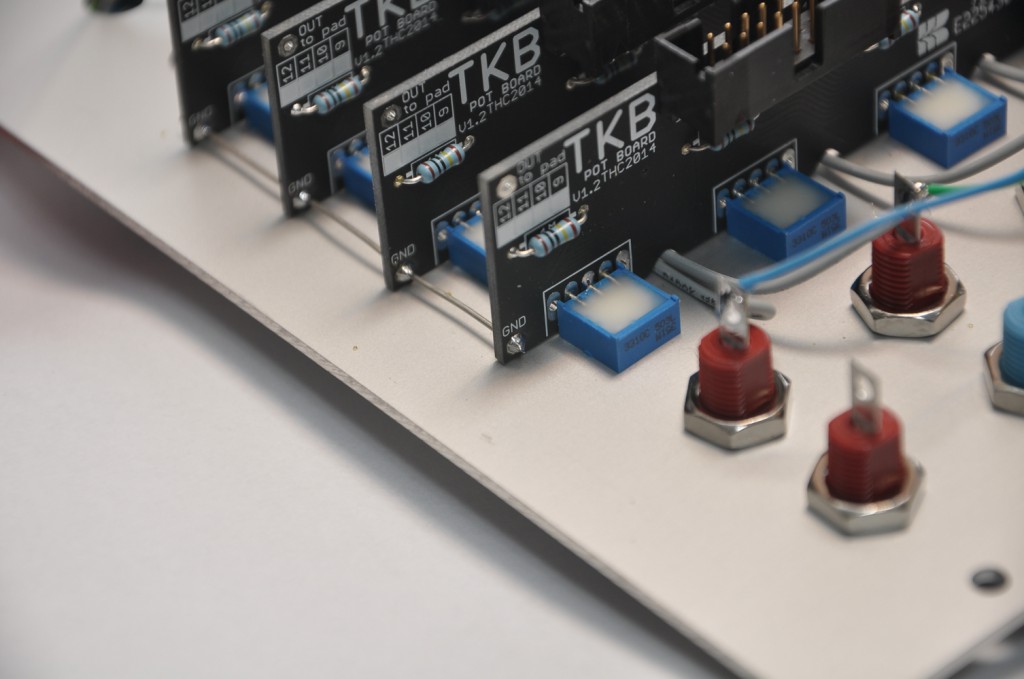 Use a wire between the pot boards ground pads. There's pads at both end of the board, use one side to connect all boards and use one pad on the other side to connect to pad W (ground) on main board.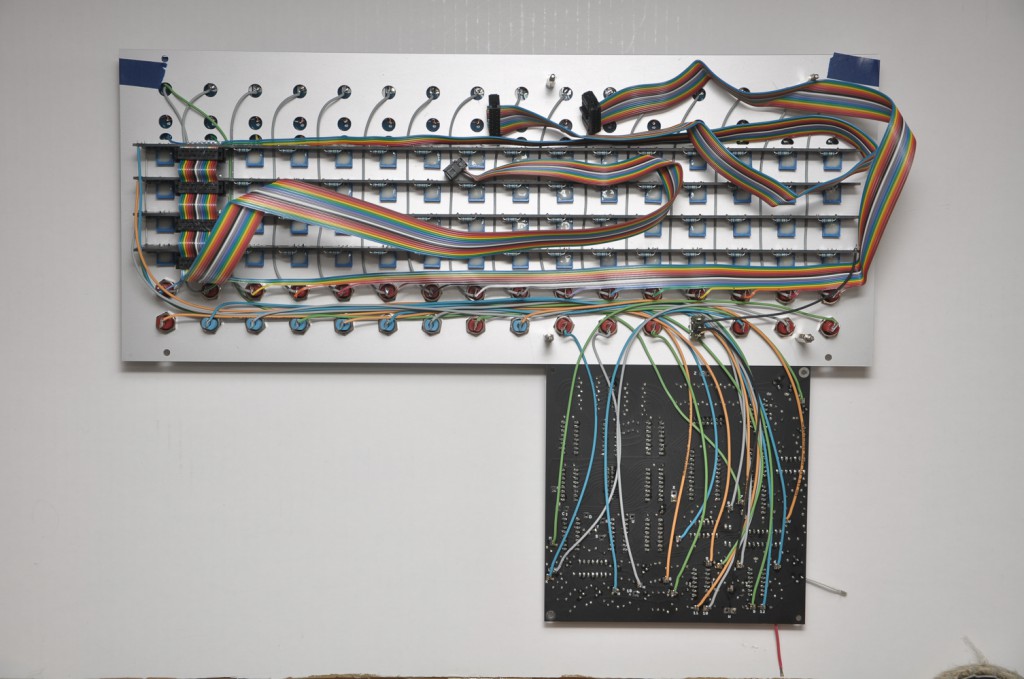 Wire up the rest of the jacks. (For reference you can use the old Serge instructions)
M – UP/DOWN
H – HOLD
N – CLOCK
2 – ON/OFF Switch (Tab closest to panel edge)
J – RANDOM SELECT
L  – RESET
K – RESET
V – PRESSURE
P – KEYBOARD PULSE
8 – KV
6 – D OUT
5 – C OUT
4 – B OUT
3 – A OUT
7 – ABCD OUT
G – VERT CLOCK
9 – A POTS
10 – B POTS
11 – C POTS
12 – D POTS
17 – LED RETURN
Connect center tab of switch to W
The ribbon cables connect –
S1 – TOUCH PADS
S2 – PULSE OUT
S3 – POT BOARDS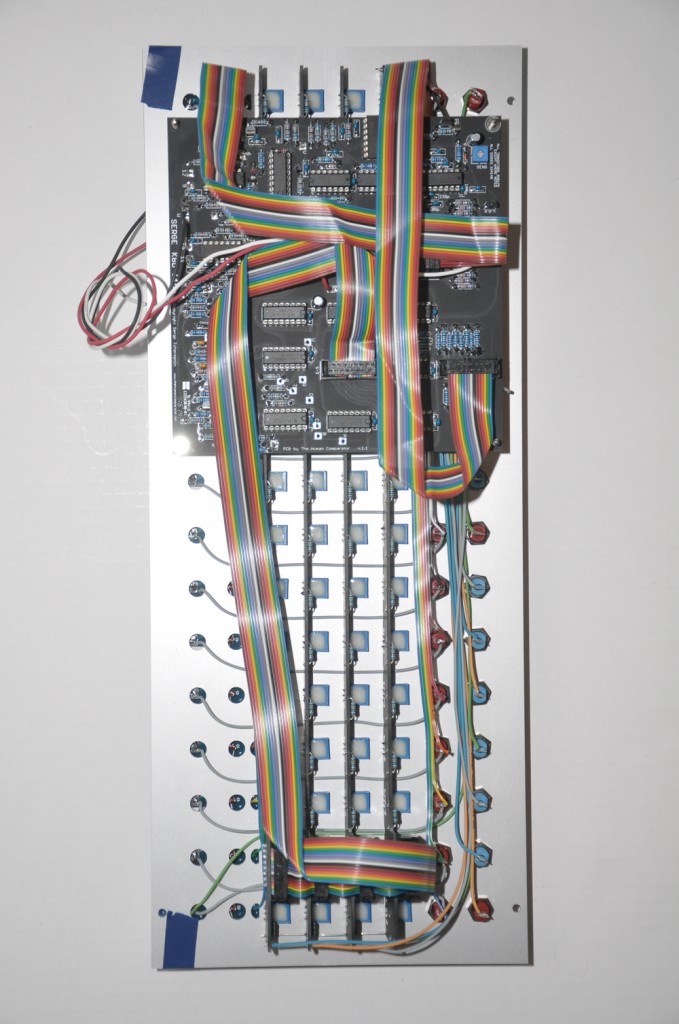 With everything connected you should be able to fold up the main board and place it on the standoffs. Attach power wires.
X – +12V (RED)
W – GND (BLACK)
Z – -12V (WHITE)
Power up the module and see that it works as it should. If the LEDs are flashing erratically you have to adjust the SENS switch until just 1 lights.
If everything is as it should head on to finishing up.
---
人間のコンパレータ ©2014 www.thehumancomparator.net