INSTRUCTIONS \ TKB \ Pot boards
---
Potentiometer boards

Please note you'll have to build 4 of these.
Parts list –
Resistors 
Hardware 
4x 16 pin 2×8 right angled IDC connector
64x 50k 9mm potentiometer
Install all resistors, then add the IDC connectors.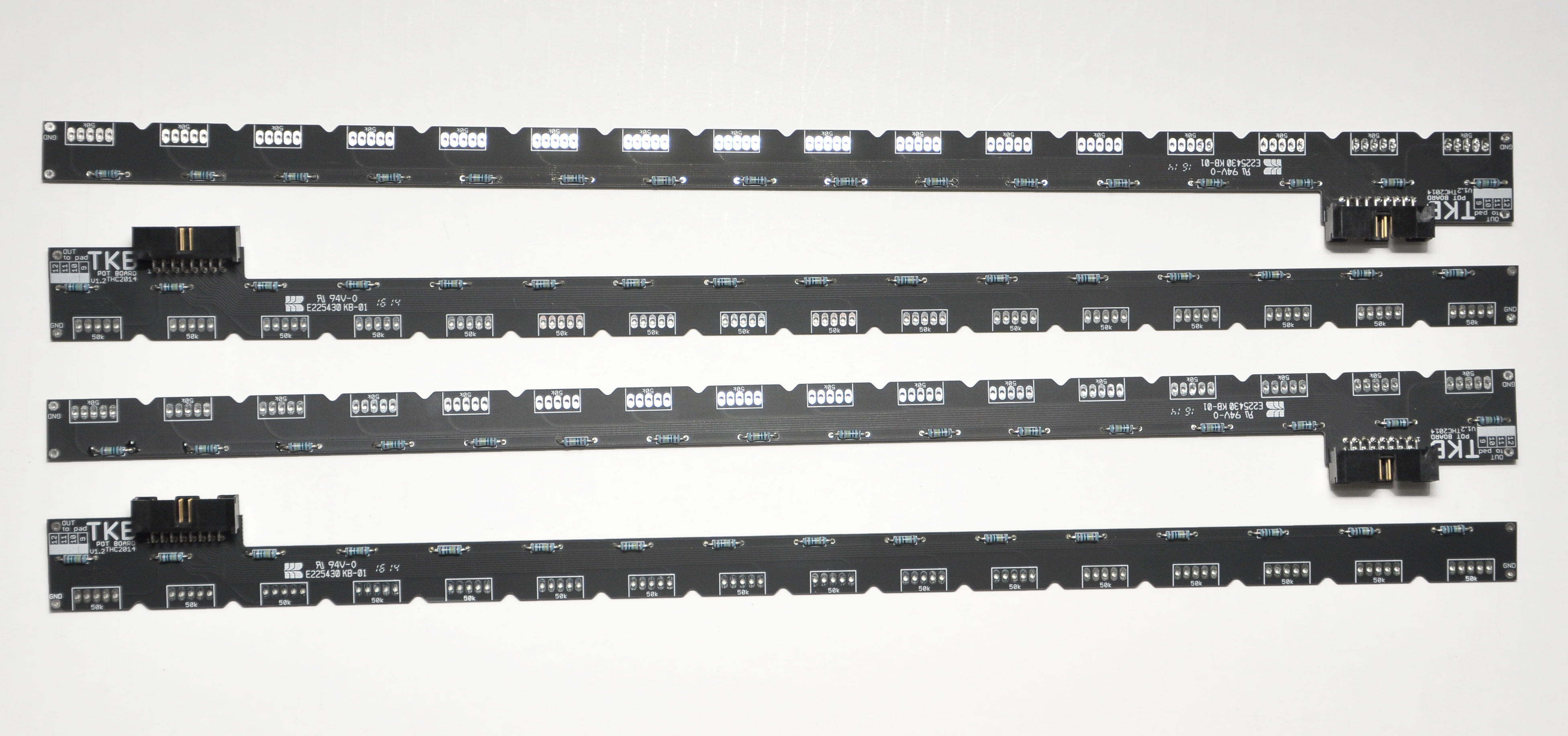 Four completed boards.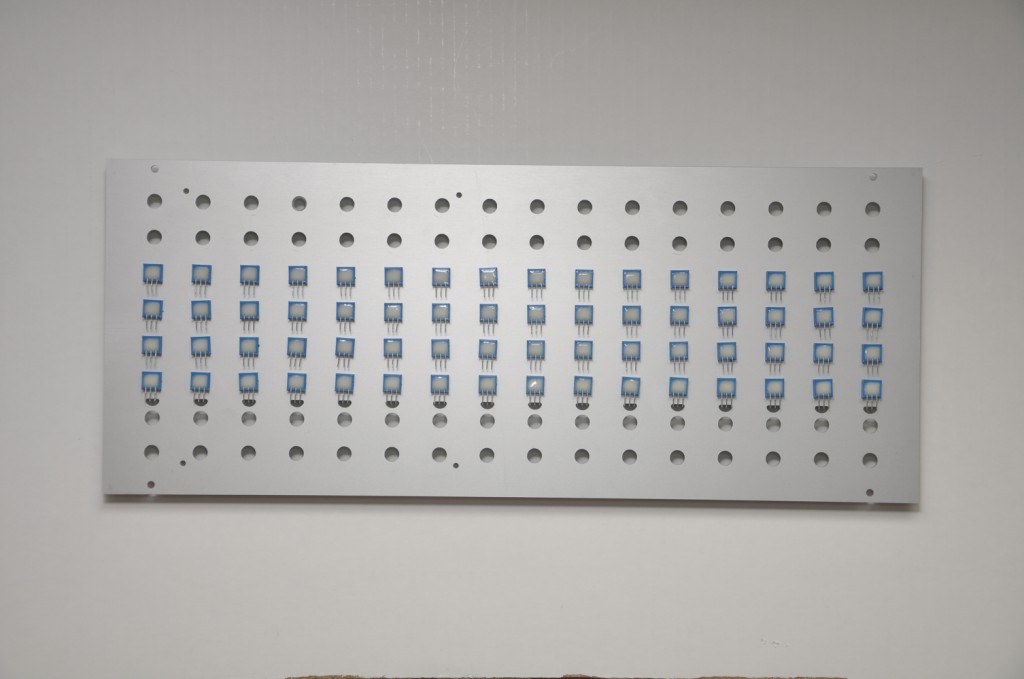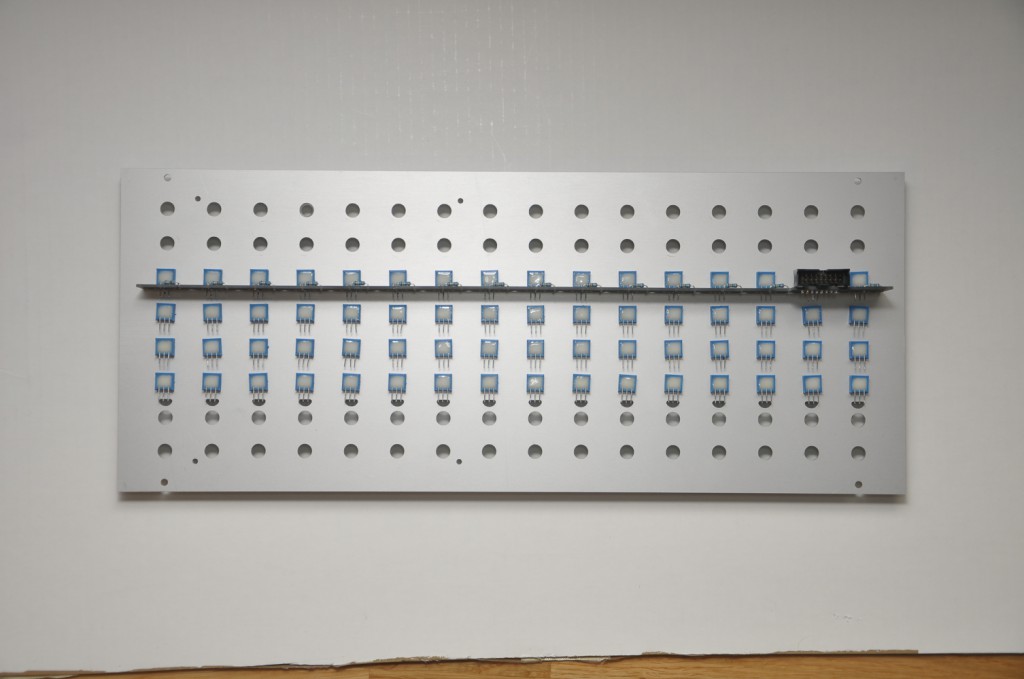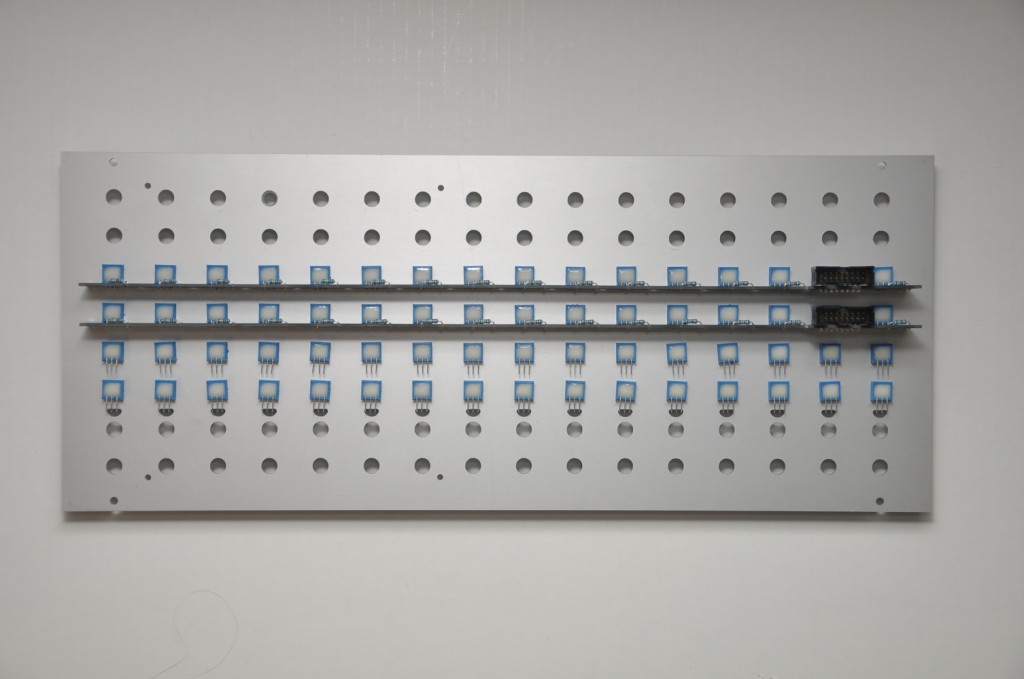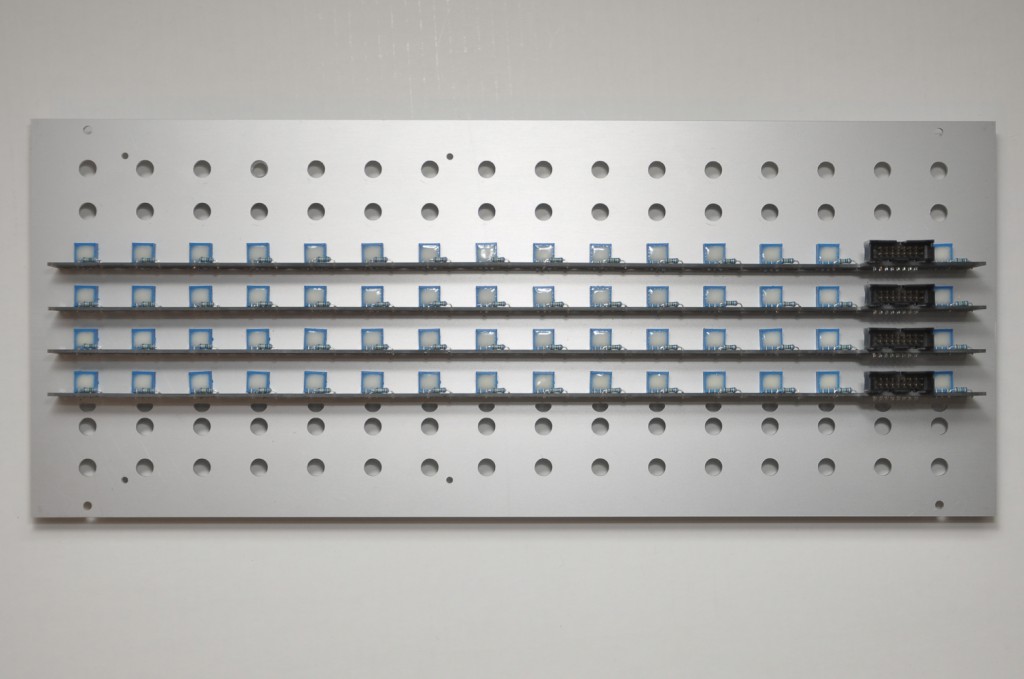 Mount all potentiometers to the front panel. You don't have to tighten the nut hard, a bit of wiggling might be necessary. Make sure all pots are aligned before proceeding. Attach one board to the top row, solder it, then move on to the row below. Repeat until all boards are attached to the potentiometers.
Once complete you can start completing the touch keys.
---
人間のコンパレータ ©2014 www.thehumancomparator.net